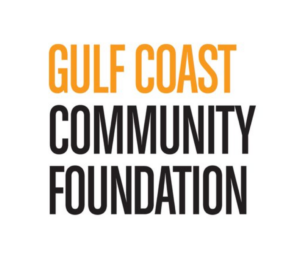 JFCS is pleased to announce that it recently received a $75,000 grant from Gulf Coast Community Foundation in support of the JFCS Cancer Support & Wellness Program. The Gulf Coast Community Foundation grant is designated to help provide JFCS funding to continue to provide counseling and supportive services for individuals and families in our service
Read More »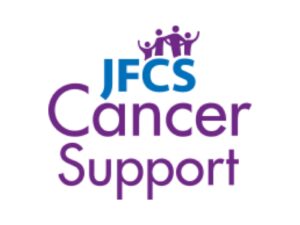 SARASOTA, Fla. (March 23, 2017) – A partnership between Sarasota Memorial Health Care System and Jewish Family & Children's Service of the Suncoast will provide dedicated wellness and exercise classes for cancer patients, their family members and caregivers at the health system's HealthFit center. The area's only medically certified fitness center, HealthFit currently provides about
Read More »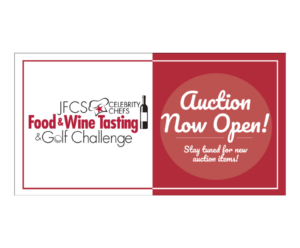 The 13th Annual Celebrity Chefs Food & Wine Tasting and Golf Challenge takes place at The Resort at Longboat Key Club. Featuring cuisine from over 24 local restaurants, mobile bidding, a live band, photo booth, and more! Golf Challenge 11:30am Food & Wine Tasting 6:00-8:30pm Advance Registration Required — Tickets are available for purchase now,
Read More »
Jewish Family and Children's Service taps Brown as new CEOSARASOTA, Fla. — The Jewish Family and Children's Service of the Suncoast, Inc. (JFCS-Cares.org), the multi-county premier multi-function social service nonprofit, has selected Heidi Brown as its new CEO. Brown, formerly the CEO of Aviva (previously Kobernick-Anchin-Benderson), has a thorough and dedicated history in the social
Read More »
New Home for our Cancer Support & Wellness Program We are pleased to announce that the therapeutic classes, recovery programs and support groups offered through the JFCS Cancer Support & Wellness Program have a new centralized home…at the newly renovated space at Temple Beth Sholom. When the Center for Building Hope closed its doors last
Read More »
Thank you Gulf Coast Community Foundation for awarding JFCS a $125,000 Challenge Grant in support of our Cancer Support & Wellness Program. JFCS offers its Cancer Support & Wellness Program to individuals, caregivers and family members affected by a cancer diagnosis. Programs include a wide variety of cancer support and networking groups for cancer patients
Read More »
JFCS received a $50,000 grant from the Gulf Coast Community Foundation for its Building Strong Families (BSF) Program helping families in the North Port area seeking homelessness-prevention services. The Building Strong Families program, offered in Sarasota and Manatee counties, is a project geared towards keeping families safely housed in their present home by providing financial
Read More »
Stephen Seidensticker to be Officially Named JFCS Board Chairman By: Chad Doritan, JFCS V.P. of Marketing. On Friday, October 7th JFCS will host their Annual Meeting and Volunteer & Donor Recognition Brunch. This year's ceremony will carry special significance as Joe Mendels will step down as JFCS's board chair. "Joe Mendels' passion, dedication, and unwavering
Read More »
The National Council on Aging has selected JFCS of the Suncoast to offer a 12 session Jewish focused Aging Mastery Program (AMP). AMP is a comprehensive and fun approach to embracing longevity that combines education, wellness, interactive activity, and peer support to help older adults make meaningful and positive changes as they age. The 10
Read More »
Creating a Caring and Compassionate Community By: Bambi C. Furtado, LMHC, JFCS Cancer Support & Wellness Program Director "As someone who has a cancer diagnosis, I like to say that I happen to have cancer, but the cancer is not me. I'm a person who has cancer. I don't feel sorry for myself or let
Read More »
On Monday, October 31st JFCS will honor three couples who exemplify the true spirit of giving and performing acts of loving kindness. The JFCS Inaugural Legacy Awards Luncheon will celebrate and thank community leaders who have tirelessly and continuously worked to empower the most vulnerable among us, leaving a meaningful legacy for generations to come.
Read More »