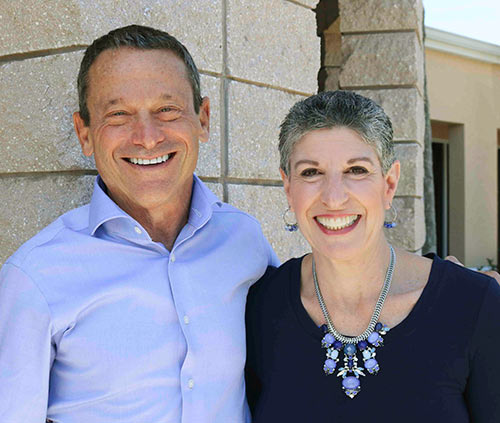 Sarasota, Fla. (May 14, 2018) – JFCS of the Suncoast recently announced the appointment of Dean Miller to Board Chair Elect. In this role, Miller will be responsible for coordinating board activities, providing leadership, overseeing governance and development, and supporting the mission of the organization.
A member of the JFCS Board for the past two years and Sarasota resident since 2002, Miller brings more than 35 years' senior leadership experience in financial services including business risk and control, innovation and change management with JPMorgan. He has also served as a vice chairman for Orbian Corporation and consultant for IBM. In addition to his financial services acumen, Miller's more than 17 years' international business experience living and working in Asia and Europe, enabled him to promote transparency and disclosure among different cultures and effectively work toward solutions and issue remediation.
In addressing his goals as the new JFCS Board Chair Elect, Miller states: "JFCS has established a tremendous foundation of services over the past 30+ years. It is important we continue to grow awareness and outreach as the premier local safety net social service organization, serving individuals of all ages and from all income levels, ethnic backgrounds, and religions. I also hope to further the understanding of the role that JFCS provides to our residents and broaden our supporter, volunteer and contributor network."
"Dean's strong reputation and skill set in bringing solutions to complex business challenges and creating a collaborative culture to attain organizational goals is ideally suited for JFCS," said Heidi Brown, JFCS CEO. "I'm honored and delighted to have Dean as our new Board leader."
A graduate of the University of Virginia in Charlottesville where he holds a Bachelors of Art with Distinction in American History and English, Miller also holds an MBA in Finance and Accounting from Lehigh University in Bethlehem, Pa. Outside the business and philanthropic arenas, Miller is a strong supporter of the arts and is Chairman of the Board for Rivo at Ringling Condominium. He is married to Patty Miller with whom they have two adult children.
# # #