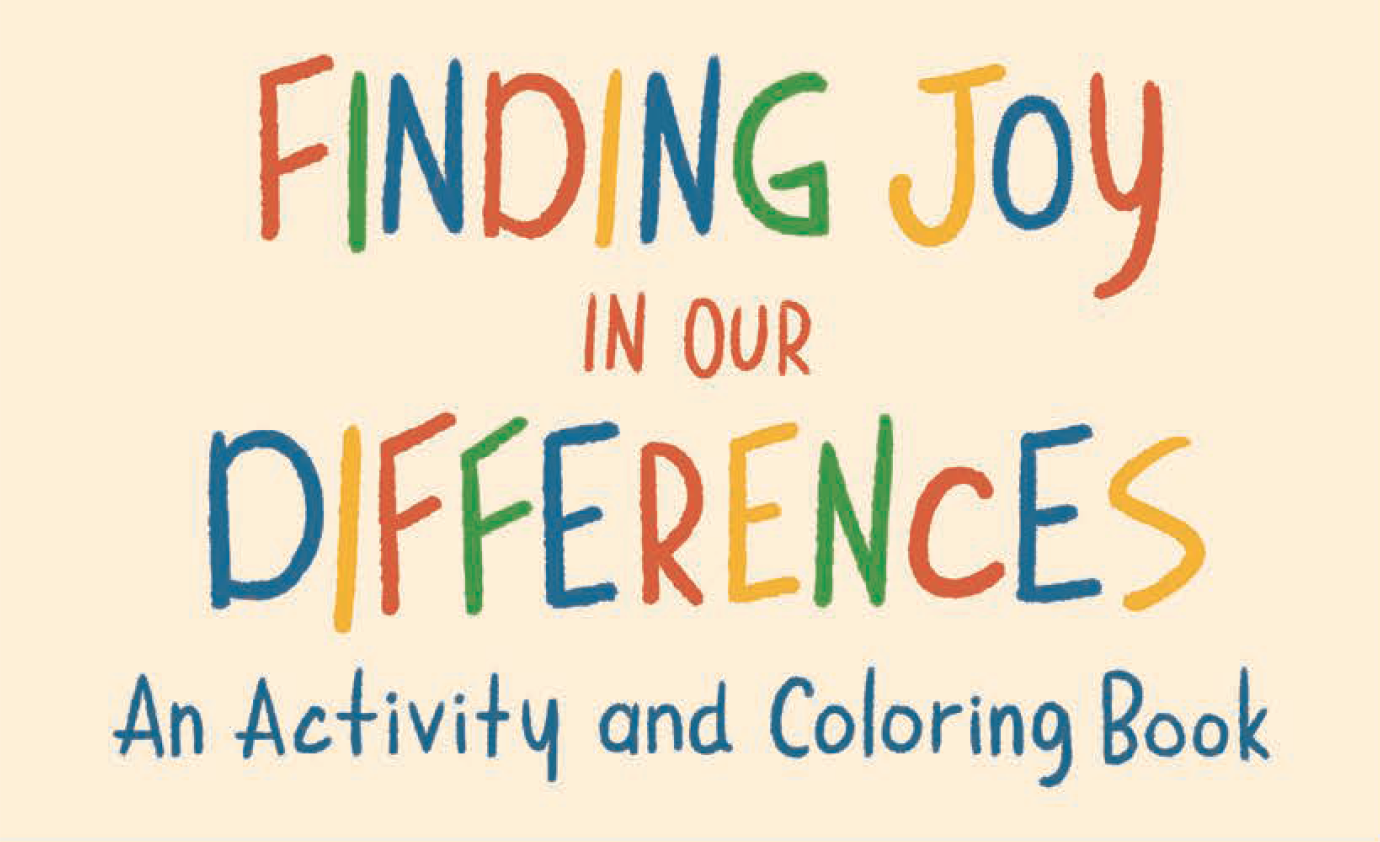 Diversity Activity & Coloring Book
"Finding Joy in Our Differences" is the manifestation of a wonderful partnership between JFCS of the Suncoast, Embracing Our Differences and two talented students at the Ringling College of Art and Design. This book teaches children about the importance of diversity and inclusion and helps to eradicate illiteracy.
Reading partners can participate in our seventh annual book donation drive by making donations using two safe and easy methods:
Diversity activity and coloring books are available for a donation of $10 via PayPal to be mailed to your home. Please select PayPal drop-down menu and make sure to add your address to the notes. You can also make arrangements by calling the Marketing Department at 941-366-2224 ext 140 to drop a check at the Fruitville office and pick up your copy(ies). All proceeds support at-risk youth.
Your personal tax-deductible donation to the Annual Friends Campaign makes you a "Friend of the Family" for an entire year. Donations can be made to support the general operating budget of the agency or for a specific program.
To learn more about the Annual Friends Campaign, contact the Chief Development Officer at 941-366-2224 or send an email using the Contact Us page.
Mitzvah Fund Tribute Cards
Mitzvah Fund Tribute Cards are a wonderful way to perform a mitzvah … a good deed — actually a double mitzvah! The Mitzvah Fund Tribute Cards offer JFCS supporters an opportunity to honor family, friends, and loved ones while providing support for our programs and services. JFCS now has Mitzvah Fund Tribute Cards Envelopes available for you to have on hand, at your home or office, for quick use. These envelopes are easy to use and we encourage you to keep several for those unexpected special occasions.
JFCS' Life & Legacy donors are people like you who want to ensure sustainability of JFCS programs and services for generations to come. Your gift will ensure that:
JFCS has instituted a Planned Giving Program offering donors the opportunity to establish endowed and named funds which generate support for the capital and development needs of the organization. There can be significant tax benefits to you and your heirs through a deferred gift made to JFCS. You may want to consider naming JFCS in your will. Your tax advisor or financial planner can provide you with specific details on planned and deferred giving options.
The Food Pantry distributes food to families and individuals in need throughout our community. Donations of canned goods can be made during agency business hours, Monday – Friday from 8:30am to 5pm.
Holiday Food Drives are also held at Thanksgiving and Passover to assist homebound clients. Grocery vouchers and gift certificates are also accepted for the purchase of perishable food items.